Tommy C
and The Black Widow Grease Band
 Tommy C, born in Detroit, MI was destined to play music and become an entertainer. He was born into a family where music exuded everywhere. Chris Clifton, Tommy C's older brother was a well renowned jazz trumpeter and vocalist in New Orleans for over 60 years and now, Tommy Clufetos, (Tommy C's son) is following the same musical path. Tommy Clufetos is the current drummer for the legendary Ozzy Osbourne and Black Sabbath; so without a doubt musical entertainment is a family affair! 
In 1975, Tommy C and his sister went to see "The King" Elvis Presley rock the Pontiac, MI Silverdome. The stadium had just opened that year and Elvis' appearance there ended up being Elvis' largest attended concert ever with over 62,000 fans. After attending The King's concert, Tommy C immediately knew that he wanted to become a professional entertainer! 
Tommy C's journey started very early; he was 14 years old when he played his first professional gig. He performed anywhere he could at many different venues and accompanied various older well-established musicians. 
In early 1979, Tommy C started his first band and secured a talent agent. He played every gig the agent provided including weddings, dance parties, frat houses, teen clubs, and smoky nightclubs and everywhere the talent agent would book him. The following year, Tommy C's agent booked him on dozens of shows across the US and Canada including backing up various national recording artists for the Autorama, The World of Wheels custom car shows, Dick Clark's Caravan of Stars, Wolfman Jack's Rock 'n' Roll Revivals, as well as Richard Nader Entertainment. Nader was one of the very first revival producers of classic rock 'n' roll concerts. 
Tommy C has performed LIVE, ON-STAGE with such legendary acts as Chuck Berry, Little Richard, Fats Domino, Jerry Lee Lewis, Smokey Robinson, The Temptations, Four Tops, Conway Twitty, Freddy Cannon, and Charlie Pride. Tommy C also enjoyed 10 years working with Chubby Checker as his Musical Director. Those experiences combined with Tommy C's UNSTOPPABLE work ethic and love for music have given him "the edge" to perform Rock 'n' Roll as it should be. 
Tommy C has been rocking crowds around the globe since 1979. His years of experience have now culminated into his new venture; TOMMY C and The Black Widow Grease Band. This group of highly adrenalized, high octane rockers are bringing his Detroit Motor City way of rock 'n' roll to music aficionados from Coast to Coast and beyond for a tribute to the Greatest Era of American Rock n Roll …. Performed to Perfection!!!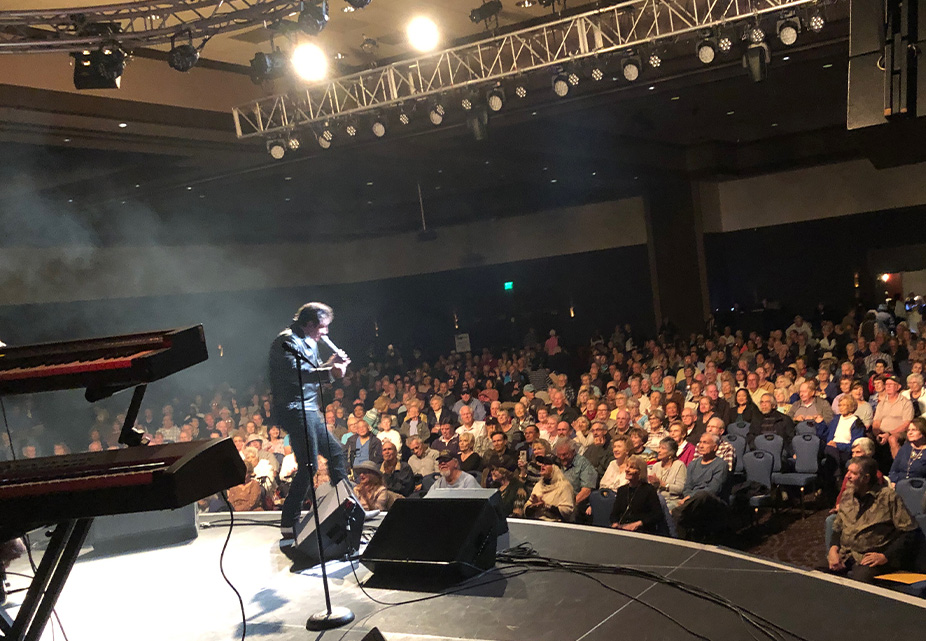 " ITS NOT SO MUCH THE SONG, IT'S THE WAY ITS PRESENTED"